What a couple of weeks we have all had it has been a not stop ride.
Me and Jasper Started the week by making some lovely Christmas cards for his most treasured friend his big sister Madison, and his ever doting Daddy.
We have done two different designs for each,
Both equally easy and fun to make for both mummy and baby!
For the reindeer you will need
Either A4 or A5 size piece of festive coloured card.
Brown Paint ( I mixed mine from green and red paint )
and red and gold glitter.
Fold the card and depending on your child's foot size will determine the size of the card needed. I used A4 as that was the only card I had available in my art and craft draw. Remember to always interact with you baby through the activity as this will grab there attention and prepare them for participation.

Mix up the brown paint and quickly heat in a microwave just so the chill is taken off. ( so this wont startle your little one when you come to paint there foot.) Always test the temperature first before you apply to your child's foot . then water down the PVA glue by adding warm water just enough so it is still gloppy but runny.

Make sure you have to hand a towel, wipes or a bowl of water and a cloth. Then place your child either in a high chair, bumbo or even a bouncer so they can see what you are doing. By calmly taking to your child you will keep them relaxed and open for new experience's, you will then need to remove one of there socks. ( I played this little piggie before i started painting)

After they are ready gently paint the foot brown and once it is all covered press it on to the card making sure the toes are at the top of the card to resemble fur. then clean and praise your child.

Then using the warm watered down glue paint your child's hand and press it on to the card either side of the toes and repeat on the opposite side also. Now you have antlers.

Now you are ready to add the touch of Christmas the glitter. I used gold glitter for the antlers but you can use any colour you wish. I gave my little one the quite chunky glitter pot to bash around on the card which did produce a lovely sprinkling of glitter and with a little more help we had enough so it resembled the antlers.

Next was the reindeer's nose and we quickly established that he would be Rudolph we dipped a finger in to some of the glue and pressed it on to the reindeer's face and then as with the gold glitter we shook some red glitter on. Now the boring part waiting for it to dry.................

Once dry shake the excess glitter off , draw on the eyes and mouth and now you have a perfect reindeer Christmas card.
For the Angel you will need
A piece of A4 or A5 festive coloured card
Silver, Gold or Iridescent (snow glitter available from most Art and craft shops I got mine from Early Learning Centre).
2 Feathers of the same colour.
Paint for the Angels Face and a colour of your choice for the hair.
Follow step 1 from the reindeer card. Then add a very small amount of warm water to the PVA glue just to take the chill off and mix well.



Make sure you have to hand a towel, wipes or a bowl of water and a cloth. Then place your child either in a high chair, bumbo or even a bouncer so they can see what you are doing. By calmly taking to your child you will keep them relaxed and open for new experience's, you will then need to remove one of there socks. ( I played this little piggie before i started painting on the glue.

The fun begins using a paint brush quite liberally paint your child's foot with the glue making sure to get the toes too.

Then quickly press your child's foot on to the card with the toes at the bottom then clean your child's foot well.

Now the sparkle for your Christmas Angel begins, using the glitter allow your child to shake the pot so as little or as much as they would like comes out and covers the Angel .

Then using two feathers allow your child to place them on the angel they may need a little help if they are younger to get them on either side (wings) and allow to dry.

Then using your paint for the Angels Face (I used a round painting sponge for Jasper as he is still very young) get them to paint a face on top of the Angels body and allow to dry. then add the hair Jasper used his fingers and created a fantastic do!

Once all the paint has dried just add a face and then your Christmas Angel is done.

And when they get older they will love creating there own Christmas card designs using there imagination like Madison

has for Daddy and Jasper which are both fantastic.
On the left we have an "Elf coming though Santa's Glittery workshop"
And on the Right " a snowman "

Well the last couple of weeks have been a full on Christmas explosion in our house with window lights going up, trees being brought and decorated and presents starting to appear under the tree. I'm not to sure who is more excited me or Madison. Jasper is still a little young to understand what is really happening but he loves the lights and wrapping paper.
The Temptation for Madison to explore the presents under tree has not really amounted to anything as of yet, she is quite content knowing that there might be one or two for her. Not to sure how long this might last for but hey I used to have the expected feel of the presents under the tree and try and guess what they could be I was quite often wrong but still equally happy with the present I received , This is a great way to encourage your child's imagination skills to further develop and not to mention the sensory and vocabulary development that also comes with it.
Madison has been a very busy little girlie this last week as she and her little class mates had there first ever Christmas Nativity play so we have had lots of private singing shows at home prior there opening concert. We were a little sad that we could not take pictures of the concert as this is such a huge step in their development that I would have loved to of captured this but the school were fantastic and took loads of the dress rehearsal that parents were able to have.
The Nativity could not have gone any better and it was thoroughly enjoyed by all that attended. When Madison and her fellow Reception friends took to the floor I must of had the hugest smile on my face bursting with pride. They were fantastic they all sung and danced perfectly and not forgetting how sweet they all looked dressed up as stars and wearing a hand made star hat.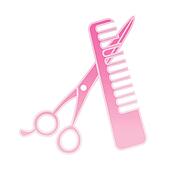 Well I thought that would be enough excitement for one week for me until Yesterday whilst picking Madison up from school she shyly informed me that she had been playing hairdressers with a couple of girlie friends and had cut the part of her old fringe we have been growing out for months so we now have a chuck of hair that is a considerably shorter than the rest of her hair so back to square one again and using more clips to keep it from getting in her way.
I stupidly managed to lock us all out of our house yesterday so bless my two we were stranded - the only other person with a key to the house is Daddy who was out of the area on work so he could not get back to let us in. So with only a Jasper in his pushchair and Madison who had just finished school we had a lovely long trek to my mum and dads whom only live a short distance away and the only other place that has spares of the children's clothes, bottles, milk and nappies etc . So with a tired Madison and a Hungry Jasper we did the walk which took us over an hour we finally arrived at Nanny and Grandads. Madison looked at this as an adventure and was amazed by all the different lights that were up and twinkling away me I have now learnt to leave a spare with my neighbours to avoid this happening again.
A great start to another Christmasy filled week of parties, get together's and visits to see father Christmas.